Hosted by Joseph Boyden and Laura Vukson, Sweetwater Writers Retreat will be held at our century-old farmhouse built in 1867 near the southern shores of Georgian Bay.
There is plenty of space for four writers to stay comfortably with us in our home, each in your private room, and a choice of cozy places to write indoors and out. For the adventurous, consider a glamping experience in a beautiful yert. Sitting on fifty acres, our home has plenty of lovely trails to wander. In your downtime, choose as many adventures as you'd care to participate in, including horseback riding, a group freighter canoe trip on Georgian Bay, and of course, our great big hot tub to relax in whenever you like.
Over the four days, each writer will workshop two pieces of their writing in the morning, leaving afternoons for writing and two scheduled one-on-ones with Joseph to delve deeper into your work or revisions. Evenings include a Q and A with one of Canada's leading literary agents and a closing night of readings by the group.
Sweetwater Writers Retreat Package:
Four nights, five days
Two submissions each | four writers | workshop style
Cozy places to write indoors and out
Two one-on-one writing meetings with Joseph Boyden (per writer)
One-hour special guest (Literary Agent/Author)
Freighter canoe trip on Georgian Bay and more
Meals provided. (We like to cook. Writers are encouraged to join in!)
2023 Spring Dates
Retreat Dates: May 17 – 20, 2023 (FULL)
Retreat Dates: May 24 – 27, 2023 (one spot left)
2023 Fall Dates TBA
Please email [email protected] if you have any questions. Please note: Retreats are open to writers who have participated in past Sweetwater Writers Workshops or upon referral.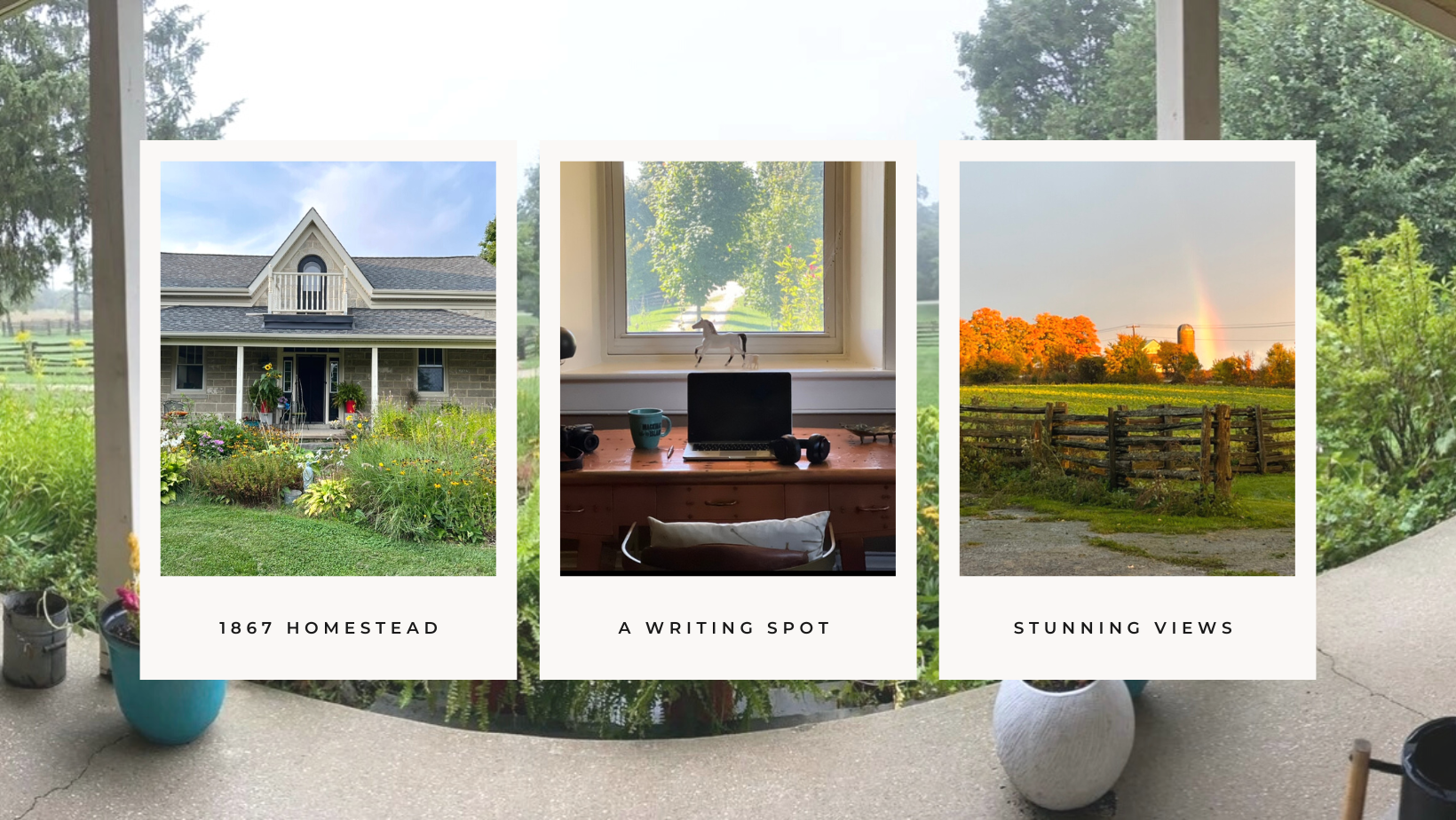 Drop Us a Line
Don't be shy. Let us know if you have any questions!
Sweet Water Writers Workshop
Durham/West Grey, Ontario