Are you working on a manuscript: A novel? A memoir? A collection of short stories? Perhaps you only have the dream of writing your book, but you don't know how or where to start. Here's the opportunity to work one-on-one with a bestselling and Giller Prize-winning author.
Joseph's one-on-one mentoring is designed specifically for the individual writer, focusing on your needs and publishing goals. Joseph's insight and experience are aimed at making your work the best it can be. Work with Joseph on filling your dream of finally completing that book you've been carrying inside your head.
Description
The mentorship is geared specifically to you and your experience. In an initial consultation, Joseph will help you devise a writing plan complete with deadlines. Through ongoing discussions, you will fine-tune short-term and long-term goals.
The mentorship offers regular detailed, clear, and thorough written commentary on your work, as well as one-on-one, in-depth discussions of your work via zoom.
Joseph offers specific and valuable insight into the publishing world, including information on agents and publishers.
Tuition is based on a project rate. Please email for specifics. [email protected]
I just submitted my short story to the CBC nonfiction prize contest! My deepest thanks to Joseph Boyden for mentoring me to this gratifying finish line. What an experience working with him, a dream come true in every way possible. I feel like I've won the lottery, that's how amazing the last six weeks have been with his guidance. Thank you, I highly recommend it!.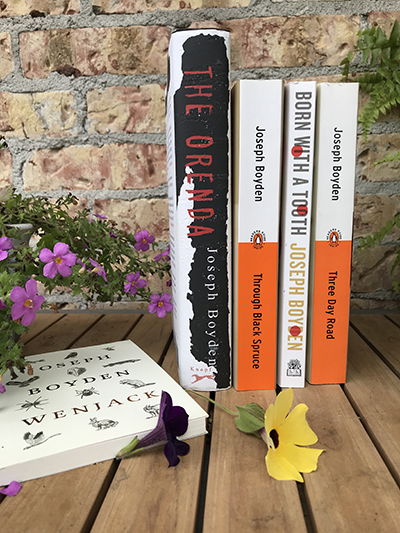 Drop Us a Line
Don't be shy. Let us know if you have any questions!
Sweet Water Writers Workshop
Durham/West Grey, Ontario