Laura Vukson
Laura Vukson is a member of the Tlicho Dene First Nation, a mother, and an advocate for Indigenous youth. As Executive Director of ArtsCan Circle, Laura engages with young Indigenous people in remote northern communities, where she nurtures collaborations between them and working artists. Her work includes getting musical instruments and other artistic tools to these communities and helping develop workshops to encourage young northern people to share their stories through creative expression. Laura holds a degree in International Development from York University, where one of her focuses was the rights of Indigenous peoples with disabilities. In 2016, along with 22 other Indigenous women from around the world, she partook in the Foro International de Mugeres Indigenas scholarship program at the United Nations and Columbia University in NYC.
A mother of two little boys, Laura has only recently begun to send out her work. So far, she's been published in the Globe and Mail, The Malahat Review, LongReads, The Quarantine Review and Barzakh Magazine. Her work has been shortlisted for the 2021 Prism International Non-Fiction Contest and has been nominated for 2022 Canada's National Magazine Awards. Residing in West Grey, Ontario, she's the co-creator of Sweetwater Writers Workshop, a place she likes to refer to as a home for wayward writers. Laura's working on a first novel and a collection of essays.
Laura's Published Work:
From the Perspective of the Body: Michelle Poirier Brown in Conversation with Laura Vukson plus an excerpt of "Birthed Twice" in The Malahat Review.
'Blankets' was published in The Quarantine Review, Issue 14 and featured in LongReads.
"First Nations writer Laura Vukson, sheltering in an old rambling house set against the rugged beauty of Ontario's Georgian Bay, feels a fierce sense of protection for her young sons. Their little bodies snuggle under baby quilts sewn by their grandmother, who as a child endured family separation as a result of federal government policies. "Safer that way," says Vukson's mother, who observes her grandkids and their parents co-sleeping "like a wolf pack." The Tlicho Dene woman was one of 150,000 Indigenous children forced to leave their families to attend residential schools across Canada. In haunting prose, Vukson reveals the reason behind her mother's "bulging wrist bone" as she works on an Indian Day Schools class action settlement, breaking her silence for the first time." — LongReads
I wrote about Indigenous motherhood, racism and small towns in Canada.  First Person | The Globe and Mail.
I wrote about one of my great loves—travelling. I refused to stay home after becoming a mother to two babies, but 'Paradise' had other plans. | Barzakh Magazine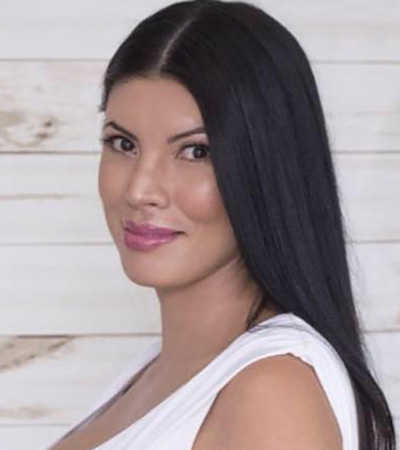 Drop Us a Line
Don't be shy. Let us know if you have any questions!
Sweet Water Writers Workshop
Durham/West Grey, Ontario