Beginner's Guide to Writing Fiction
Currently, The Beginner's Guide to Writing Fiction is online via Zoom. It's two weeks long, with two 90-minute classes per week. No writing sample is necessary for admission.
Are you intrigued by the idea of writing fiction but don't know where to begin? This lively two-week workshop introduces you to the tools you need to get writing. Meeting twice each week for 90 minutes, Joseph's entertaining and straightforward style brings to life the fundamentals of the craft, including how to make your characters come alive, concrete ways to plot out your narrative, the vital importance of choosing the right point-of-view, as well as how to write strong dialogue. In each meeting, he presents short and digestible tutorials that explore everything from the mining of story ideas to develop them into actual scenes to stitching those scenes together into what will become a fully realized piece of fiction.
Over the course of the two weeks, Joseph leads plenty of group discussions as well, helping you to delve deeper into some of the finer points of the all-important fundamentals. Each workshop includes handout summaries of the tutorials and, most importantly, short take-home writing exercises geared to help you explore and develop what you've learned. The ultimate goal is to get you started writing down your stories. You'll find it isn't quite the daunting journey you might have imagined.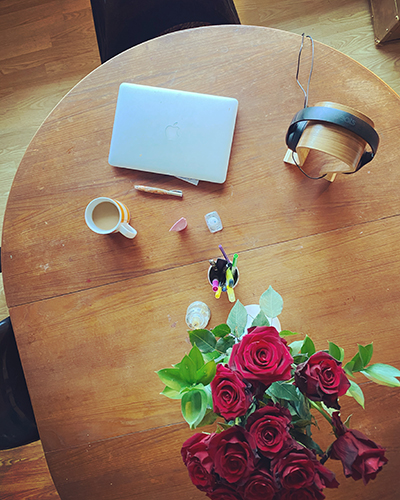 "The class was well structured with clear attainable goals. The instructor was sensitive to the feelings of the beginner writer and did provide much positive feedback.
The instructor developed a positive relationship with the students that helped in the teaching of the course material. Clear and concrete examples of writing were provided to help in the relating of learning objectives."
JP Ducasse
"I joined a fiction writing workshop that I've always wanted to do and I'm grateful, mahsicho, that author Joseph Boyden taught me the graph of the story foundation. I hope that he saved it because it would make a great beadwork piece! As a strong visual learner and with my Indigenous language intact, I was able to see how this story foundation is important to make a story come alive, on paper and in imagination. I recommend this writing workshop for anyone who wants to learn the finer points of writing fiction. I'm grateful too that I am gaining confidence in creating great dialogues among my characters!"
Celine Mackenzie Vukson
"What a great opportunity to learn from one of Canada's finest fiction writers. Joseph Boyden gives you the tools that you will need to construct your story and to get you back on track when you feel you have lost your way. This class is well worth the investment in your fiction writing skill set."
Diana Fisher
"I was staggered at how he is very so involved in everyone's work, could speak in detail about their work and very engaged in each story. The overwhelming feeling was that he was truly invested in us and our work!"
Drop Us a Line
Don't be shy. Let us know if you have any questions!
Sweet Water Writers Workshop
Durham/West Grey, Ontario